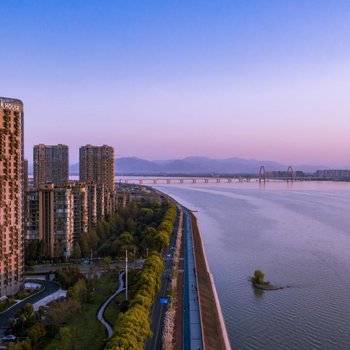 The Amber House Hangzhou is one of the newest hotels in Hangzhou, having opened in 2019.
Traveling to the hotel is easy with Hangzhou Railway Station located approximately 14km away and Xiaoshan International Airport roughly 33km away. Just a short walk from Zhongyiyaodaxue Metro Station, traveling to most city destinations is a breeze. With multiple attractions nearby including Hangzhoushi Geming Lieshi Memorial Hall, Zhejiang University Zhijiang Campus and Zhijiang University Site, guests will find plenty to keep themselves occupied.
This hotel makes a great place to kick back and relax after a long day of sightseeing. For guests' convenience, airport pickup can be arranged. This Hangzhou hotel provides parking on site.
Germaphobes can rest easy - the level of cleanliness is highly rated at this hotel. Perfect for those working on the move, this hotel caters to a large number of business guests.